ROI with Influence Marketing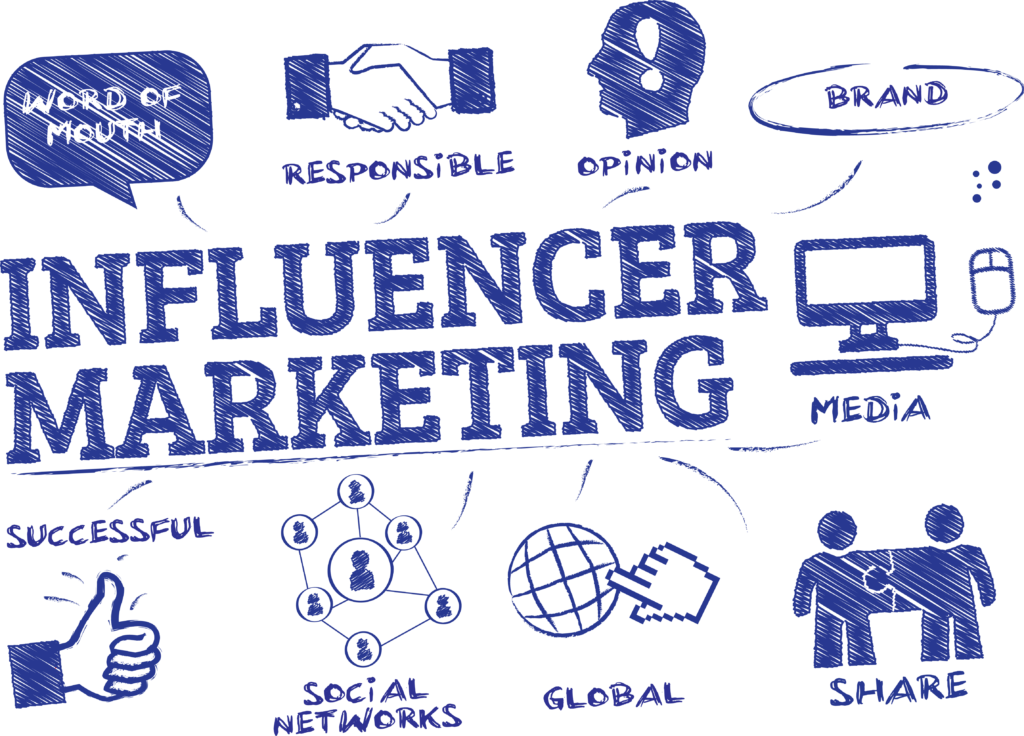 Only 11% of B2B companies are running ongoing programs, compared to 48% of B2C companies.
B2B marketers are experimenting with influencer marketing for Lead generation.

To keep our budgets and resources growing for more influencer marketing, we need to drive ROI from those programs.
Find ROI Opportunities
Re-purposing Content for ROI: You can drive more ROI by getting the most out of your influence content with re-purposing. Once you've done all the work of getting influencer contributions, use the full contributions in a guide, include preview snippets in a blog post, round up some key ideas with stats into an info-graphic, or leverage important topics for an influence webinar.
Content repurposing not only helps you get more mileage out of your content, it will help drive additional amplification to your core assets, creating the opportunity for ROI.

Interactive Content

: Interactive content is intrinsically more engaging. If the visitor has to act in order to consume the content, they are already activated to take the next steps to share, click or download.
Start with Best Practices for Measurement
For best practice measurement, first, you need to align your goals with influencer specific measurement. You want to look beyond your typical content KPIs, like views and time on page and include:
Metrics for influence performance, for example, referral traffic, downloads, subscribers from a specific influence Metrics for influence community performance, for example, number of conversations around your brand or campaign within the larger influence community
Take ROI it to the Next Level
Regardless if you are just starting to experiment with influencer marketing or you already have an ongoing program, there is an opportunity to take it to the next level.
Then consider how you can optimize your approach.
Get Expert Help:
Research the market,  who are your influences?
Identify, qualify and recruit
Start with employees, client and build community

Invite co-creation,  Scale what works
There's no escaping influencer marketing.
Whether they're called micro-influencers, social media influencers or digital content creators, these people are the new frontier for companies wanting to engage with digital marketing.
Who are micro-influencers?
Micro-influencers are those tech-savvy individuals who have discovered that social media and other digital channels such as blogs are actually a great way to make a profit and build a career. These channels include everything from Instagram to YouTube and a host of other options in between.
Micro-influencers usually have audiences of between 10,000 and 100,000 people and regularly engage with their audience members via their content.

There are micro-influencers who produce travel blogs, others who show off the latest fashion trends, and still others who just take great photos of food.

In the last decade or so, search engine optimization was the name of the game.
Now, you're going to have to think more about your micro-influencer strategy if you want to reach new customers.
What are the different types of influencers you can work with?
When you want to work with influencers, your digital marketing team has to understand a couple of key points. First of all, the type of content micro-influencers create is going to differ depending on what digital channel they use. 

If you have a micro-influencer who mainly focuses on Instagram for example, they will use photos as their main medium. YouTube influencers will obviously use video. 

Bloggers will typically produce written content with images. The influencer's primary channel will determine what kind of content they develop around your brand.

In addition to the cost consideration, micro-influencers often have a more intimate connection with their "smaller" following than macro influencers.
How do you find micro-influencers?
Now that you know how to spot good influencers and what kinds of influencers you should be looking out for, it's time to start finding them! 
The best place to start is within your own fan or customer base. 
Micro-influencers are the new frontier for many companies who want to boost their digital marketing strategy. 
They often have strong connections with their audience members which can mean greater exposure, trust, and engagement with your brand.