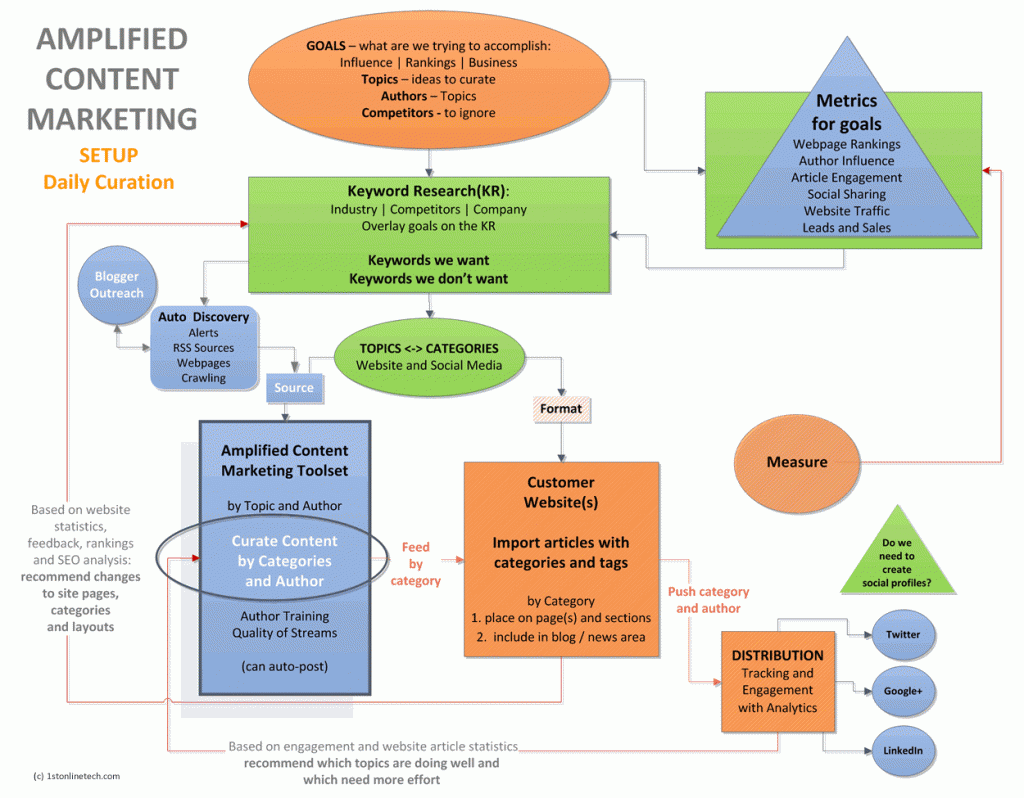 Our technical experts and journalists work with you to a) establish your goals and b) determine the metrics that will be measured to accurately gauge how well the solution is working to achieve those goals.
We then use advanced research tools and techniques to fine tune our algorithms to automate nearly every step of the content discovery and publishing workflows.
Your daily role(s) can be as simple as approving the system's suggestions and/or can include advanced workflows for producing "epic content", that involves many steps, including different people inside and outside your organization.
Once the system is setup, your effort to producing engaging content is minimized, while the value of the content is maximized.
You focus on selecting the best content (from an intelligently provided short-list) that can achieve your goals, and let the system worry about updating your websites, formatting HTML, sizing-uploading images, posting (at the ideal time) to each social media channel, creating & sending your newsletters, etc.
We employ artificial intelligence and unprecedented levels of integration across your entire web presence and existing digital tools and assets.
We automatically assemble, format and publish content for sections of your website(s), emails, newsletters, and all your social media channels.
We schedule your social media posts and emails for the most ideal days and times of day.
We measure and analyze how people are engaging and sharing your content anywhere on the internet

the results are presented in dashboards so you can learn about your audience and make better decisions
and the system can make adjustments to continuously improve!
Extend your reach, frequency and influence by offering your customers "valuable and desirable" information "where and when" they want it most.
Contact us today and discover how affordable and easy it is for you to use Amplified Content Marketing!