Content Curation is The Trend That You Should Follow for A Competitive Edge
When you curate content, you actually succeed in identifying, analyzing and sharing web writing and bringing it in front of a well-determined segment of public.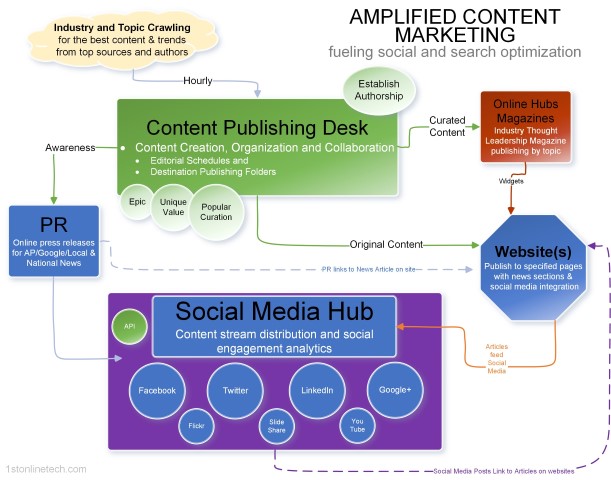 How to Master Content Curation in 5 Easy Steps
1) Define Your Target Audience: Ask yourself the following questions: who would want to hear from you? What kind of news would make your audience tick? Remember that content curation implies an increased focus on the needs and demands of your audience.
2) Integrate Content Creation in an Ampler Content Marketing Strategy: Don't decide to curate content just because it's cool and everybody else is doing it. Make sure content curation can become a valuable component of your content marketing strategy. According to i-Scoop, content curation serves different purposes and can help you and your business in countless ways by:
Allowing you to become a trustworthy filter and a reliable provider of freshly squeezed information.

Enabling you to be perceived as a thought leader. In a few words, a thought leader is an influential expert in a certain field of activity who knows where great information can be found, provides timely answers to people's questions and displays the highest levels of popularity.

Allowing you to keep your team members in the loop and giving them the chance to perfect their very own content creating strategies.
3) Identify the Best Sources of Information: If you want to master content curation, you have to know your sources. This requires time, effort and lots of research. You can't just intoxicate your audience with low-quality content coming from more or less reliable sources. Stitching different pieces together won't help you solve the puzzle in this manner. Do your homework properly to identify the truly competent content creators who deliver stellar pieces that are actually worth your while.
4) Analyze, Classify and Add Value to Any Content Piece That You Want to Curate, Then Share It: You are not a robot, so don't act like one. Don't just copy paste content from a reliable source and consider the job done. Analyze the overall content piece, extract an excerpt from the original source and then expand on the same topic using your own words.
5) Select the Best Tools and Channels to Use and Curate Content.
These days, you can find a multitude of web-based free and paid content curation tools that could come in handy. Storify, Scoop.it, List.ly, and Bundlepost are a but few popular options.
Via http://www.sitepronews.com/2014/04/25/guide-content-curation/