Content curation is the act of collecting, filtering and sharing the best information on a specific topic.The best content curators also add their own spin to the article, blog post or video that they share, explaining why it is important to their community and why they chose to share it.
Welenia Studios created a great infographic about the process of content creation, which they call the art of finding, grouping, organizing or sharing the best and more relevant content on a specific issue.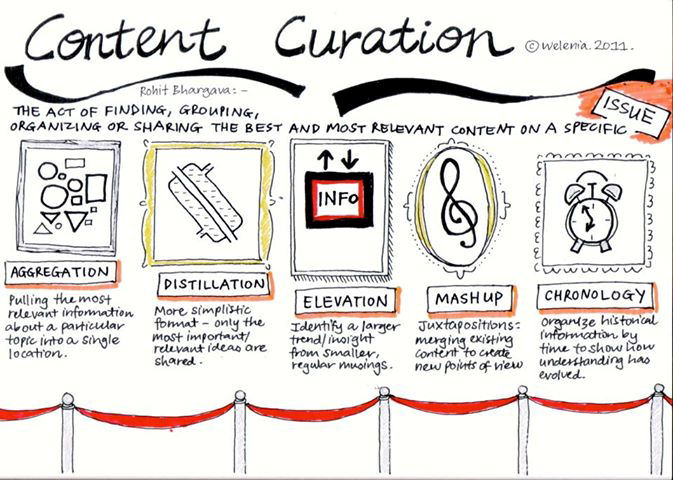 Newsjacking. Google Alerts are free emails that you receive daily or weekly featuring the latest news on a topic of your choosing.
What is happening right now that is relevant and timely and of interest to your audience?
Infographics.
Infographics are everywhere! Our brains crave infographics because we suffer from information overload. Info presented in a visual and colorful format is  more engaging.
Content curation takes time and effort to do well.  However, it can be a perfect compliment to content creation efforts like writing a blog, sending out a regular email newsletter and posting regularly on social media.
Related articles