Below are 10 steps you can follow to scale your content marketing strategy to fuel more efficient, effective, and plentiful content creation.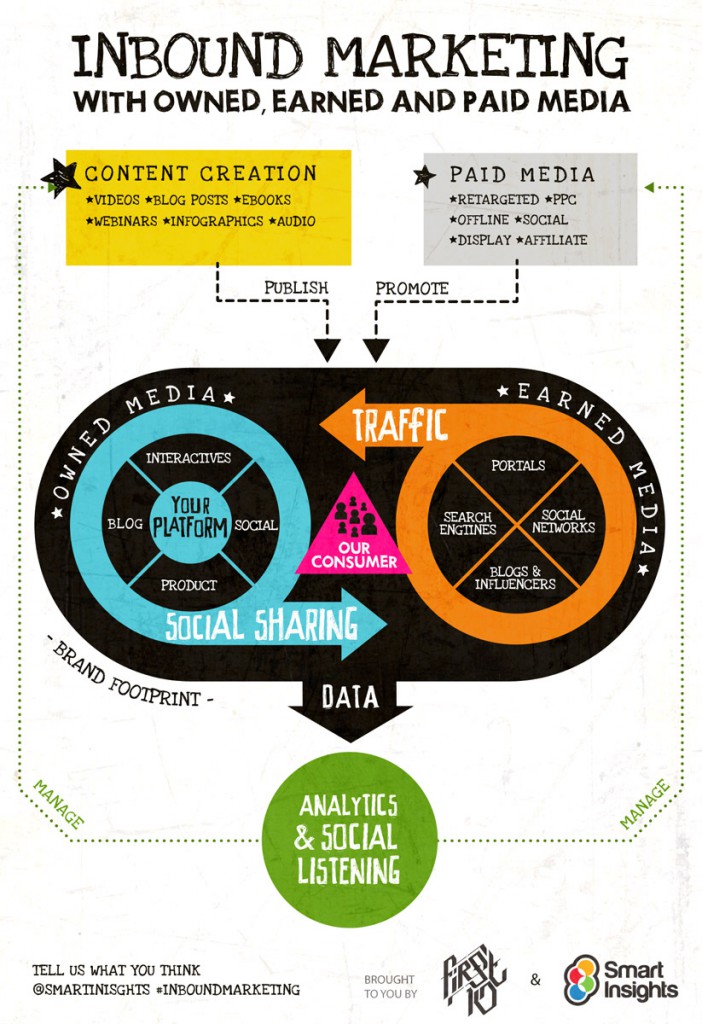 1. Create your initial content marketing strategy
If you haven't already done so, create a documented content marketing strategy that aligns with your organizational goals.
Align content production with business goals and buyer needs
Allocate internal resources more effectively
Achieve greater relevance by mapping content to major events, holidays, and seasonality
Address gaps in content proactively, whether related to specific keywords, buyer personas, or stages in the sales funnel.
A detailed yet adaptable plan is best, but even a basic content calendar of topics, company milestones, and industry events will help reign-in the chaos that can result from an unstructured content program.
2. Develop a production process
Next, make sure you've put the necessary processes in place to manage the flow of content creation, distribution, and measurement. Keep in mind that good process creates guardrails, not roadblocks, allowing your team to run with the content marketing strategy you've created.
3. Develop writer specialization
Subject matter expertise is essential to efficiently written and technically sound content. Delegate projects that actively develop writers' knowledge around specific topics, or "beats." Segment by product/service, vertical, buyer persona, or editorial themes.
If your team is small, invest in necessary training and educational resources, or pull in an agency to supplement content creation efforts.
4. Hold regular editorial meetings
Turn your team into a publishing engine through editorial meetings. Bring together the organization's content producers regularly to:
Foster creativity through consistent brainstorming sessions
Uncover unique brand stories waiting to be harvested
Evaluate the strengths, weaknesses, and performance of existing content
Discuss industry news and trends, and take advantage of real-time newsjacking opportunities
Provide a forum to strategize and prioritize content production.
5. Tap into subject matter experts and user-generated content
You don't have to go it alone. Bring others into the process of content marketing, including sales, product experts, and even your customers.
6. Reduce, reuse, repurpose
If you're not repurposing content, you're doing it wrong. Combine, reuse or rethink content in new and unexpected ways to generate more with less effort.
7. Garner internal support to increase budget
One of the more straightforward approaches to scaling your efforts is to draw in greater budget. To earn buy-in from budgetary gatekeepers, be proactive and prepared in conversations, and regularly share current performance and wins to build trust and bolster support. Added budget can be used to build up internal resources or fund wish list content marketing projects, like a video or infographic.
8. Be selective with content production
When creating new content, make sure your time is spent on projects capable of delivering the greatest value. Throughout each stage of the customer journey, figure out which specific pieces of content will cater best to your personas' current needs.
9. Befriend data
Track performance through quantifiable metrics, and leverage this data to allocate resources toward top-performing subjects and formats. Once you've defined the  objectives and key performance indicators (KPIs) that will serve as benchmarks for content success, you'll be able to analyze current activities, evaluate performance, define next steps to improve weaknesses and build upon strengths, and calculate ROI.
10. Prepare for the next generation of content marketing
Create integrated content strategies that combine best practices in blogging, SEO, social media, PR, email marketing, lead nurturing, and marketing automation for maximum impact.
In an article on brand storytelling that Paul Roetzer wrote for Chief Content Officer, he predicted that the content marketers of tomorrow will take branded content to the next level through a few specific techniques:
Using historical and predictive search patterns to drive content strategy
Tailoring copy and calls to action to speak to specific needs, pain points, and behavioral triggers using contextual data (for example, by encouraging first-time visitors to "Request a Quote" while offering returning customers the option to "Contact Your Account Manager")
Adapting content consumption patterns to a multi-screen world
Deploying marketing automation to deliver content at key touchpoints in the buying process.
As content marketing matures, strategy and execution will become increasingly sophisticated.
---
Via: http://contentmarketinginstitute.com/2014/04/10-steps-to-scale-your-content-marketing-strategy/