Tips for digital marketing and how you can use them: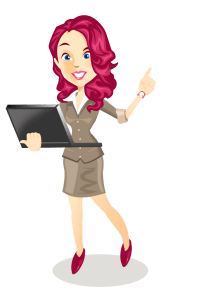 Women use Pinterest four times more often than men do. As you are crafting a marketing message for Pinterest, keep in mind that your audience is going to be about 75% women and 25% men.
Instagram can now boast more than 55 million photos being posted daily. That means millions of active users, engaging in the platform.
Instagram is also leaking into Twitter, with about half of what's being shared, being shared on both platforms.
Pinterest bests Twitter, Google+, and LinkedIn in the amount of time spent on the website and the amount of referral traffic to a webpage. That means, if you aren't taking advantage of this platform, you are missing out on millions of site visitors.  Of course, it has to be relevant to your practice and your patients!
Instagram isn't just for selfies or pictures of dogs. National Geographic is one of the most followed accounts, and their pictures are informative and valuable. Even if your products or services are not fashionable or particularly visual, you can find a way to make use of this platform, even if it is just through visual text posts.
Of the nearly 700 million Twitter users, about 3% of those accounts are fake. Don't waste your time trying to buy bot traffic on Twitter—it doesn't work and it may even get your account shut down.
About 30% of people say they use Facebook, Twitter, or Pinterest to discover new things that they want to buy. If you are not on social media, this means you are only getting a fraction of the traffic and sales you could be making.
Hashtags improve engagement with a Tweet by more than 20%–especially if you have two hashtags, but no more than three. Two or three hashtags is the sweet spot.
If you have a video on your landing page, you are more than 85% more likely to turn a conversion than if you did not have a video.
Only 7% of Americans have no idea what Facebook is or how to use it. Are those 7% even in your key demographic? This means that 93% of Americans either know about, are familiar with, or use Facebook on a daily basis—those are people you want to reach, aren't they?
Mobile banner ads are notoriously terrible. Consumers hate them and about 50% of the traffic they generate is accidental and amounts to nothing.
The shorter your Facebook post is, the more likely it is to draw engaged readers.
Social media takes serious time. The people who saw the most engagement spent more than six hours a week working on their social media pages.
Almost 50% of women say that the blogs that they read regularly have an effect on their buying decisions. Is your blog one of them?
Almost 50% of Pinterest's traffic comes from mobile devices like tablets. Is your website mobile friendly enough to handle this traffic when someone clicks through a pin to your website?
Even business to business marketing can benefit from social media—60% of traffic for these kinds of businesses and their B2B marketing comes from social media, especially LinkedIn.
Social media is the new word-of-mouth, with plenty of small businesses using their social media to engage with their customers and encourage those customers to share their business with their friends.
YouTube views top every single network, especially in demographics like 18-24 year olds. If you want to get hip with the kids, it's time to stop focusing on TV and start focusing on media like YouTube instead.
 Nearly half of people use Facebook when looking for somewhere in their area to eat. If they do have a page, they should make sure it has their location and hours of business clearly posted.
While Pinterest is great, bloggers are more likely to draw traffic when women are looking for new food or decorating ideas. A blog with posts that can be easily shared to social media is your best chance for drawing traffic.
Want to leverage your Pinterest posts to get even more clicks? Make them DIYs, recipes, or tutorials. These pins see 42% more clicks than various other pins.
 If you sell electronics, don't neglect Twitter, as studies show that people take to Twitter to find out about electronics and what to purchase—far more than any other social media or marketing venue.
 A third of people who use Google to search for something click on the very first result. How does your search engine optimization stack up?
Almost 60% of bloggers say that they have drawn customers through their blog. That's a surprisingly high rate.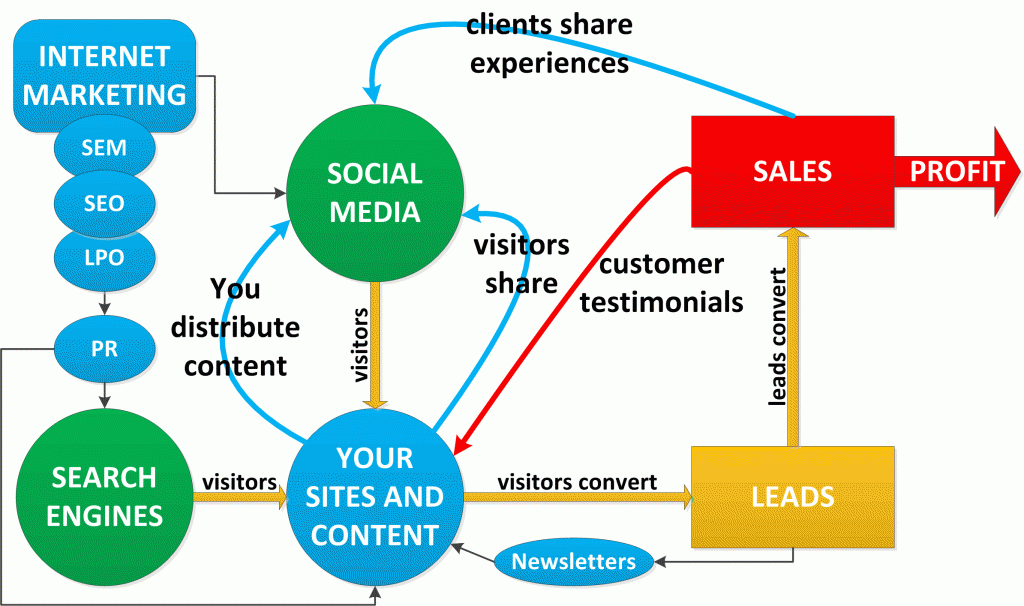 Source: socialmediatoday.com/content/24-helpful-digital-marketing-tips