A contextual marketing strategy using industry market drivers and social influencers to build brand loyalty –  is a good way to achieve competitive advantage.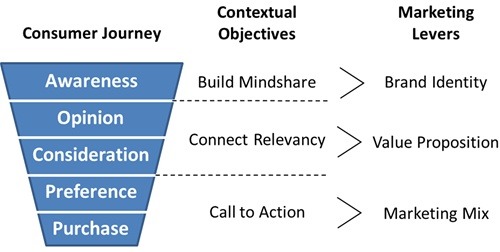 Delivering the right experiences to consumers,
matches the right technology drivers with the right social influencers.
That is where the value proposition is formed, for example:
Redbox transformed the DVD rental experience by recognizing a market for value-driven, impulse rentals, and by putting kiosks in key distribution points.
Targeted deployment focuses on communicating a brand's value proposition and unlocking competitive advantages.  A product's value is not only the price tag but also what makes the consumer feel like purchasing.
Success depends on your ability to meet three key objectives:
Building mindshare. This objective is important for new brands.
Connecting relevancy. Reinforce the contextual relevance of your brand with its target customer.
Calling to action. Focus on consumers who are comparing products and are ready to buy.
Read more: Build Contextual Marketing Strategy Into Your Brand