WebPagetest is an open source project that is primarily being developed and supported by Google as part of their efforts to make the web faster . The online version at
www.webpagetest.org
is run by the WPO Foundation for the benefit of the performance community with several companies and individuals providing the testing infrastructure around the globe.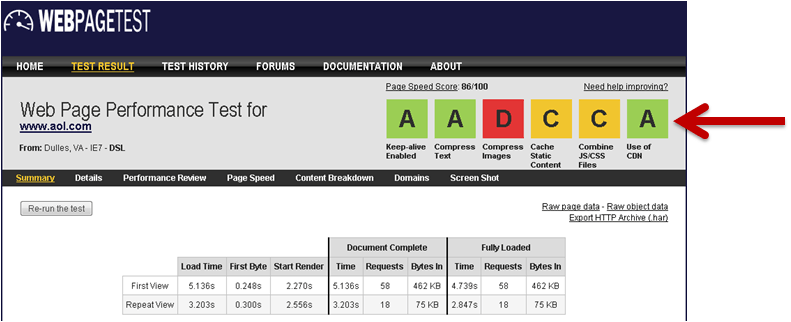 At its core, WebPagetest is used for measuring and analyzing the performance of web pages. There are a lot of options that may seem intimidating at first but doing quick testing is pretty simple.
Your results will provide rich diagnostic information including resource loading waterfall charts, Page Speed optimization checks and suggestions for improvements.
Read more: WebPageTest