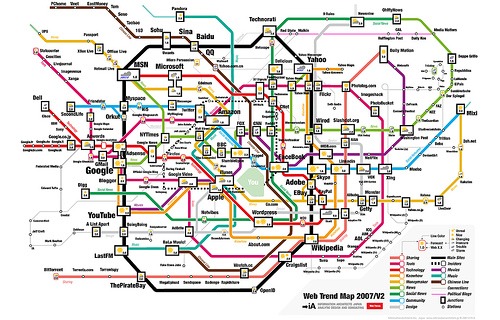 The IT sector is turning in on itself to find a new set of winners.
In fact innovators need to look more broadly because 2015 is going to be tough; it will bring more pressure to get results faster and cheaper; more need to be systematic about innovation.
At the same time there is a bigger debate firing up – about how companies measure success.
This too will be part of the debate that senior executives have with their innovation teams. 2015 will be a decisive year for many of us.
"Fifty-six percent of companies in this technology sector—representing a full 88% of overall sector revenue (excluding Samsung and Apple) —have already fallen into financial stress or are at high risk of doing so." 
A recent Harvard Business Review article pointed out that large corporations are sitting on over $1 trillion in cash, reluctant to invest. That's because, he points out, they are unable to conceive of market-creating innovations such as the iTunes business model or global fiber deployment.
"Why do companies invest primarily in efficiency innovations, which eliminate jobs, rather than market-creating innovations, which generate them?"
We measure the use of capital in the wrong way and make long term investments look too difficult to justify. For example by outsourcing we can take cost out of the balance sheet and make the return on assets look far better.
Some companies spotted the structural adaptation of the economy earlier that others and are helping to shape it to their needs.
Companies that do highly scaled externalized innovation are clear winners.
 The chart below shows the expected rate of new API programs in the global economy over the coming two years, against the long term trend.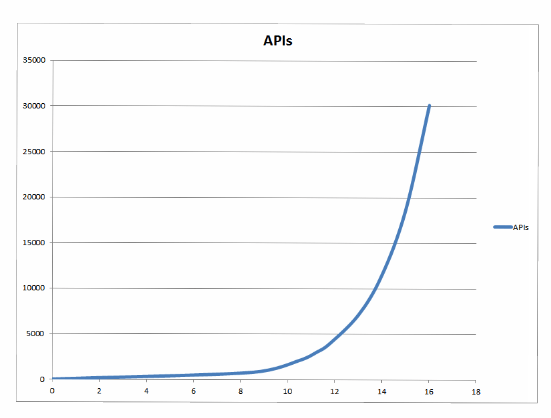 Growth is from about 8,500 open APIs in 2012 to 30,000 by 2016. The prediction is for 250,000 total, open and closed by 2016. This is extraordinary growth and it signals a new phase in innovation and a further blurring of enterprise-market boundaries.
The lesson is structural innovation is happening and fast.