Digital marketing has over the last few years undergone a real transformation, becoming an increasingly important medium for creating an online brand experience.
Find out what are the major online marketing trends and predictions for 2015.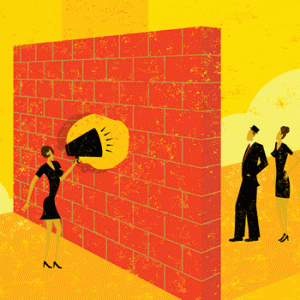 1. The Rise of Content Marketing
Popular content marketing strategies will continue unabated into the upcoming year, which essentially means that marketers will abandon the traditional digital marketing tactics in favor of creating more relevant and inspiring content. Instead of relying on tested solutions, companies will pay more attention to customer experience and curate content in a more emphatic, client-oriented way.
2. Wearable Technology
Closing the gap between the online and offline experience will be a big step not only for online marketing, but for Internet in general. One of the first possible technological applications meant to combine online and offline are micro-location technologies, in particular Apple's iBeacon, which has during the last year completely revolutionized the scene and is slowly being introduced into commercial settings.
3. Marketing Analytics Will Bloom
Marketers already use dozens of analytics tools to see how customers interact with their company's products or services. The importance of this section of marketing will rise in 2015, when spending for that purpose are expected to rise by 60%.
4. More Videos Than Ever
During the last few years, the use of videos for marketing purposes has been steadily growing. Videos are perfect to show how a service or product works in such a way that is impossible to do with text or images only.
5. Personalized Means Better
Marketers want users to interact with their content, and what better way to do that than through providing something relevant.
6. More Marketing Noise Than Ever
Together with increased interest in content creation goes marketing noise – a kind of low quality content that doesn't really add any value. Because marketers will focus more on providing interesting and engaging content, we might see marketing noise slowly losing its power.
7. Visual Storytelling
Due to the increase in marketing noise, marketers will need to find a medium that will help their message to stand out from the crowd and that could be visual storytelling. Perfect for engaging and nurturing engaged consumer communities, visual storytelling will be employed to communicate the brand's philosophy and aesthetics.
8. More Money Allocated in Online Ads
The web is a place, where people spend their time during work and free time, giving marketers a wealth of great opportunities for targeting, segmentation and tracking options that are simply unavailable in traditional offline advertisements.
9. Hyper-Segmentation and Micro Targeting
Lots of people use various websites and leave a whole wealth of data on the web – Facebook and Twitter can act as valuable repositories of data about their audience. Access to this information will allow marketers to target niche audience sizes and the use targeted advertising more efficiently than ever.
10. Going Mobile 
The importance of mobile will grow in every aspect of business, online marketing included. People use mobile devices all day long and in various contexts, allowing marketers to target them in a longer stretch of time and during different phases of the day – at work, during rest or play.
In order to stay effective, online marketing strategies should immediately respond to the preferences and behaviors of their targeted audiences and follow consumers in their daily use of the web.
via 10 Online Marketing Trends & Predictions for 2015
Related articles