For a content marketer, reach means finding a larger audience for your product and touching those consumers along a broader spectrum of the buying cycle.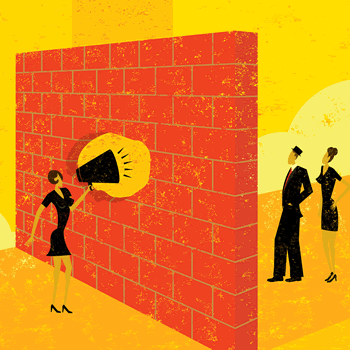 Consumers begin thinking about big buying decisions as much as years in advance – in the cases of big-ticket items like vacation homes or luxury cars. To reach and influence those buyers, it is important to establish trust as a provider of content they need and want in making purchasing decisions.
"The most important thing you do when you extend your reach in the buying cycle is steering the person's buying criteria toward your product's unique features and benefits," Mike Stuart, CEO of Amplified Content Marketing, says. "You are, in effect, helping them determine that their requirements specify your product."
With a longer reach into the buying cycle, a content marketer has extra time to shape a message and draw in buyers.
Content marketing helps with the other end of the buying spectrum, too.  Businesses need satisfied customers to become advocates for their products, who in turn attract more advocates in a virtuous buying circle, Stuart says. "That's what reach is all about – reaching "early and farther" in the buying cycle."