A new BrightEdge study found organic search drives 51 percent of all visitors to B2B and B2C websites, trumping all other non-organic search channels, including paid search (10%) and social (5%).
Traffic Sources: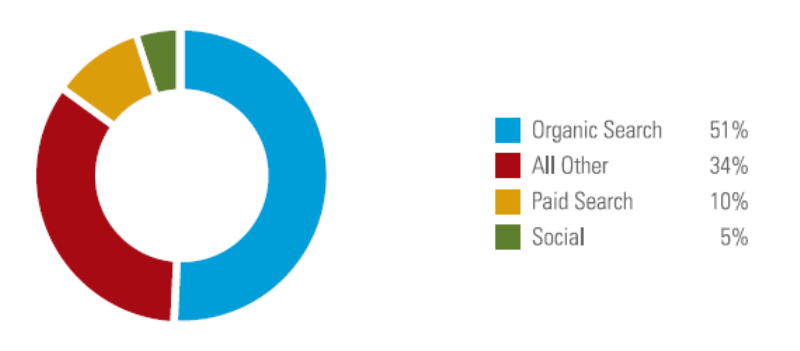 BrightEdge went beyond breaking down traffic sources to examine how traffic is distributed by industry.According to the study, organic search traffic accounted for 73 percent of all traffic to business services site, more than a 20 percent jump from the 51 percent when evaluating organic search across all sites.The business services sector also received the least amount of traffic from display, email and referred compared to the other industries, gaining less than 20 percent of its traffic from the three sources combined.
Web Traffic Sources by Industry: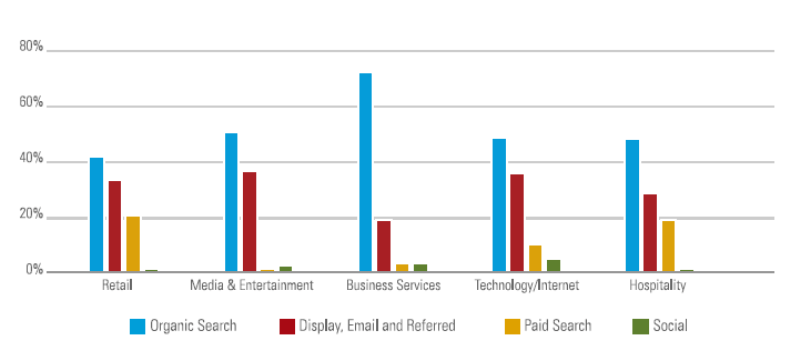 When comparing the ratio of traffic to revenue, things equal out a bit more, with display, email and referred sources capturing a larger share of revenue than organic for the media and entertainment industry.
Revenue Per Traffic Source by Industry: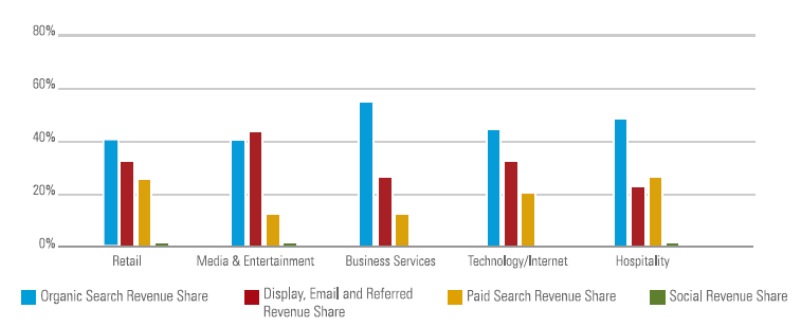 Source: brightedge.com/resources/content-optimization
Related articles