Influencer Marketing in 2017 results from a survey of top marketers across industries how 86% of marketers use the channel, with content being the top driver, illustrating that influencer marketing and content marketing are often done together.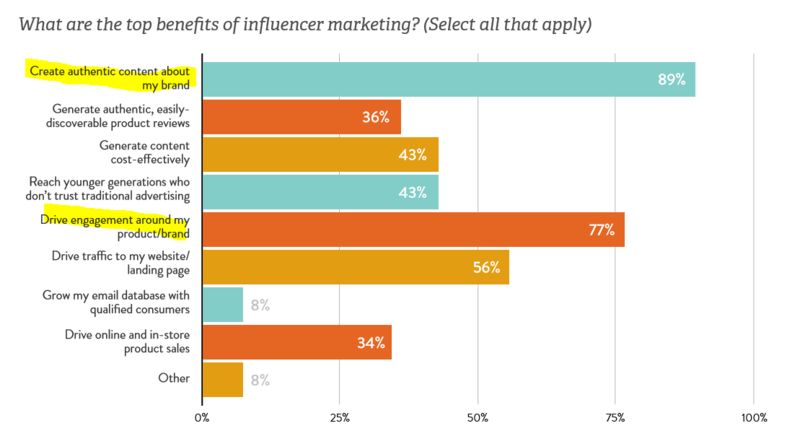 Top reasons marketers use influencer marketing:
89% to create brand content
77% to drive engagement
56% to drive traffic to websites or landing pages.
The best influencer content tends to be organic.
While you want to give influencers some brand guidelines and talk about business goals, you'll get the best results when you select the right influencers and trust them to engage in whatever way they feel resonates with your audience.
You chose them for influence; give them the freedom to use it.
Invite your influencers to use their voices to amplify what they're seeing and trust that what they say will elevate your brand's thought leadership.
Influencers don't want to merely repeat brand messages, they want to share their insights and voice, often on partner networks.
Influencer marketing's real value with the greatest impact comes from influencers building relationships with potential customers and repeat interactions with the audience.
Reference ibm.com
Michael Stuart
1stonlinetech