The New York Times, like other local news organizations, is getting into the digital marketing game.
If you can't beat them, join them, or buy them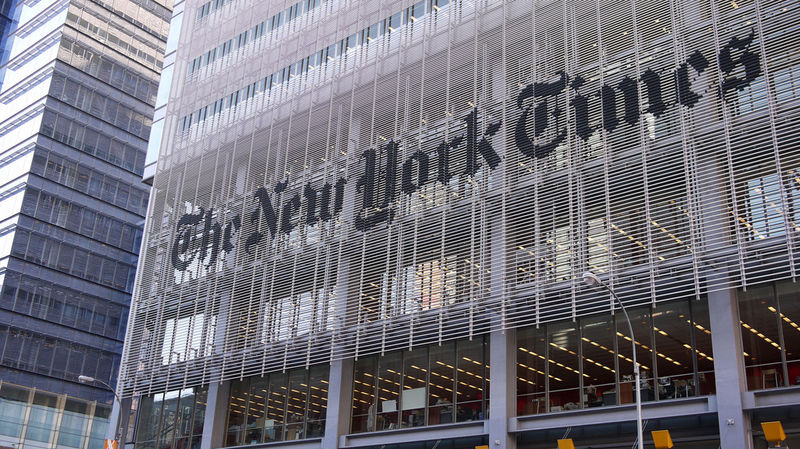 The New York Times is expanding its
native ad studio
with the
acquisition of HelloSociety
, a digital marketing agency owned by Science, Inc.
Los Angeles-based Science both invest in startups and builds its own companies. It launched HelloSociety (which it fully owned) back in 2012 as an analytics platform for Pinterest marketers. Since then, it's broadened beyond Pinterest to platforms like Instagram and YouTube, as well as turning into an agency that connects brands with influential social media users who can help promote their marketing efforts.
HelloSociety currently has more than 1,500 influencers in its network.
The companies say that the agency's "tools, talent and approach" will become part of T Brand Studio, The Times' native ad team. (Media companies aren't the only ones wanting to move into this industry — Twitter acquired influencer marketing startup Niche.
"We now want to accelerate its development and broaden the range of creative and marketing services that we offer clients from content ideation and creation to distribution," Thompson said. "The reach and results-driven tactics of HelloSociety are the ideal complements to our strategic vision for the future of T Brand Studio."
Sebastian Tomich, The Times' senior vice president of advertising and innovation, to learn more about the deal. He said that at T Brand, there's been "a lot of demand for our services beyond the walls of the New York Times," including some experiments with influencer marketing.
"There's a broader vision to help brands think more like programmers and less like advertisers."
The HelloSociety network consists of some of the most talented content creators on social media—photographers, chefs, stylists, DIY mavens whose unique skill sets are tied together by a common theme: an eye for all things beautiful and an intimate knowledge of what works well on their social platform.
HelloSociety influencers have created thousands of pieces of professional-quality, platform-optimized content for brands in a variety of categories: food, fashion, travel, entertainment, automotive, CPG and more. They've whipped up original recipes inspired by major motion pictures; they've shot editorial-style outfit inspiration for apparel lines of all kinds; they've even come up with wildly creative crafts centered around the popular spokeswoman of an auto insurance company. And because the content created by our influencers is so authentic and high quality, it's no surprise that it performs an average of 77% better than content produced by the brands themselves.
source: social.techcrunch.com/2016/03/11/new-york-times-acquires-hellosociety