How to automate for sustainable, profitable growth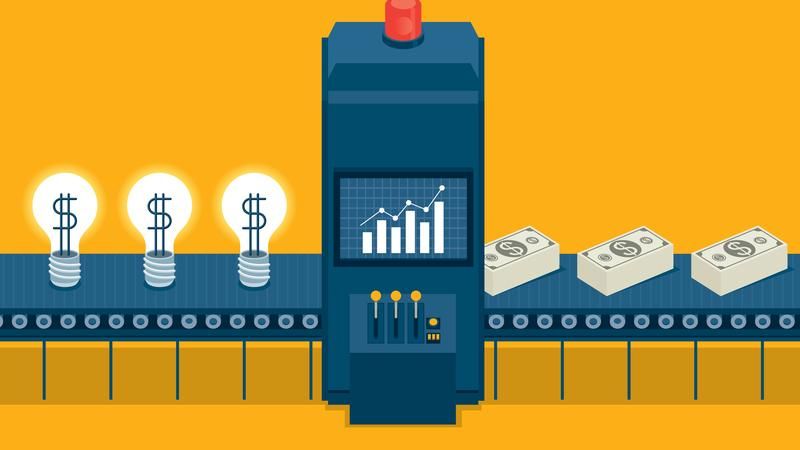 Your business may be unique, but your similarities can take you to the bank.
As you know, your business is unique, and that's one of the key reasons why your customers buy from you, your investors invest in you, and your employees stay.
Despite your uniqueness, understanding your similarities with your competitors — and making the most of them — will save you money (profitability), help build scalability (sales growth), and reduce your dependence on key people/vendors (sustainability).
What does profitable, sustainable growth equal? That's right: solid company value and improved quality of life for the owner.
One of the ways to take advantage of your similarities is to understand some fundamentals of optimizing business processes and improving reporting.
Yawn. I get it, but that yawn will take you to the bank. Two things to keep in mind:
1) Automating the flow, analysis, and reporting of data is a good thing.
Business owners often think that automation will hurt their business.
They'll say, "We give our clients personal attention, and automation is not compatible with that."
Here's the deal: If you automate overhead tasks (invoicing, reporting, analysis, etc.), you will increase profitability (less overhead), improve sustainability (less dependence on key people), and improve scalability (more can be done with fewer people).
If anything, automating the flow and use of information in your business will enable you to focus more personal time on your clients, not less.
Having said that, here are a few caveats:
Approach custom application development with caution. I'm not saying don't do it – for example, custom algorithms to manage your service delivery may give you a great competitive advantage.
2) However, customized development means that you will be dependent on one person inside the company (it's almost always one person in a small business), or that you will need to pay a vendor to maintain the software. That impacts your sustainability.
If the person you have managing a process improvement initiative insists on the need for custom development, have him demonstrate that off-the-shelf solutions won't satisfy requirements.
You're often better off using an off-the-shelf solution and tweaking your processes to accommodate it.
Yes, you will still be dependent on a vendor, but you'll have a tested, validated, documented, and maintained application where the costs are distributed through the entire client base.
That's a big benefit for your profitability and your sustainability.
Today a new era of solutions are unfolding. Where previously customized solutions were needed for competitive advantage, better solutions can be developed by simply piecing together the appropriate software parts with standard APIs.
This new paradigm may require some retooling so your solution's parts can communicate via APIs. Retooling your infrastructure for API integration is the best way to prepare for whatever tomorrow may bring.
Ingar Grev is the managing director of the Washington D.C. office of The Growth Coach. A graduate of the U.S. Naval Academy with an M.S. and MBA from the University of Maryland.
source: bizjournals.com/sanantonio/how-to/growth-strategies/2015/12/how-to-automate-for-sustainable-profitable-growth.html