Influencer marketing delivers results with a great ROI, yet many small businesses don't know how to proceed.
The two main areas of your marketing strategy that work in sync with influencer marketing are content and social media. Content A lot of influencer marketing campaigns will involve creating content in partnership with an influencer. This may mean creating something together or one of you creating content for the other's platform. Social Media Most campaigns also have a heavy social media component. Influencer campaigns often involve them sharing certain content or participating in a campaign, such as using its branded hashtag.

1: Identify the Right Influencer
Most marketers find the biggest challenge is to identify the right influencer(s) for their brand.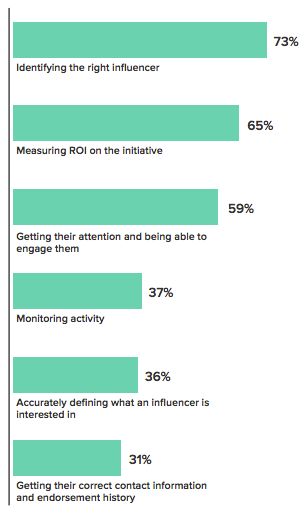 Favorite tool

BuzzSumo provides a list of influencer(s) with stats to showcase the content and level of influence.
KPIs | Use the right metrics to find the best influencers
Relevance – Does the influencer have a voice with your audience?
Content – Can the influencer create authentic and engaging content to promote your brand? Can you provide content?
Engagement – Can the influencer effectively engage their audience?
2: Measuring ROI
Keep track of the content each influencer creates for your brand. Analyze reach, views, clicks, engagement, and conversions. Define performance metrics that measure the ROI of your campaigns and understand which results influencers drive.
3: Engaging Influencers
it's challenging to communicate with all the influencers you want to reach out to. Research the best influencers and find out what their values are, then how they interact with their followers.

Connect and engage influencers with the right content
Monitor influencer activity and understand influencer interests. The right influencer marketing tools can help.
Sources: Business2community and Econsultancy